Here is my e-mail address (suitably cloaked, I hope, to deter spam): scribe(at)danamackenzie(dot)com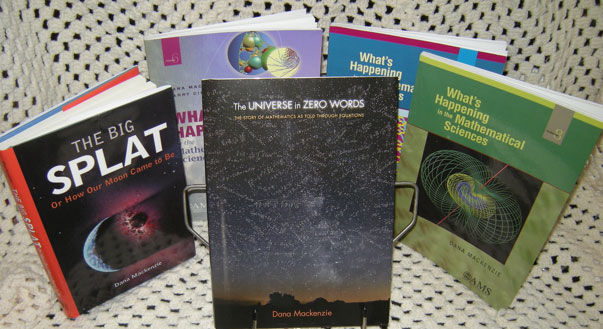 I am available to speak publicly about any of my article or book topics. In the past I have given lectures and interviews about such diverse topics as the Moon, voting theory, mathematics, and the challenges of being a science journalist.
Having conducted many interviews myself, I am comfortable on either side of the microphone or telephone, and I understand how to answer questions in a way that will be interesting for a broad audience. Please contact me if you would be interested in interviewing me for your broadcast or print publication.
Also, I am always glad to receive comments from readers, feedback about this web site, or credible tips for new story ideas in mathematics and science. I cannot promise to reply to every e-mail.
I look forward to hearing from you!