Gallery
Fascinating images from all parts of science!
Although my job is writing about science — putting it into words — there are times when images can say so much more than words. I am not much of a photographer or graphic artist, so most of these images were provided by other people, who are credited in the captions when I can remember who they were.
Tight Squeeze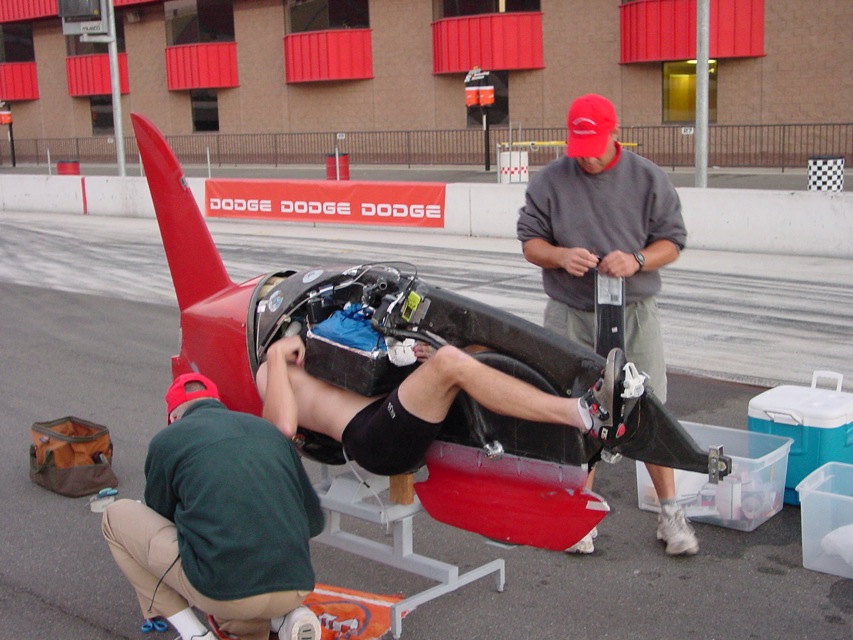 Picture 13 of 25
Matt Weaver squeezes into his homemade yet ultra-high-tech speedbike, the Cutting Edge, for an attempt on the world record for distance traveled in one hour by human power. The cockpit is completely enclosed. Weaver uses a video screen to steer, a GPS to track his speed, and an ice pack on his bare chest to keep him cool and hydrated.